The Whittemore Co. represents manufacturers of several products and services in the workholding systems and accessories arena. From simple machine vises to complete custom fixtures; standard chucks, mandrels, centers and face drivers, to completely engineered chucking solutions for rotating and non-rotating workpieces, we have the answer.
Whether your project calls for a simple standard chuck or vise, or a fully-engineered fixture or workholding system for production machining, we have the solution. We have the right product for nearly every workholding application.

IA, IL, IN, KS, MN, MO, ND, NE, SD, WI 

Kurt's mission is to provide the highest quality workholding products and solutions while developing the most innovative new products and services to meet our customer's changing needs.
Since 1960, Kurt has been providing solutions to CNC machine workholding problems with a deep understanding of how workholding integrates into today's quality driven manufacturing process. Our experience is unparalleled.
At Kurt, we provide the complete spectrum of workholding solutions, from a full line of single and double station vises, our DX6 and HDL vises, 5-axis vises, complete modular vise systems, a wide variety of vise accessories and jaws, to custom engineered workholding packages and sub-systems. We've built our reputation as workholding specialists by assisting automotive, aerospace and other metalworking-intensive industries to improve quality and reduce cycle times.
The HDL Anglock® Vises are high density long vises with two clamping stations which are either manually or hydraulically actuated. They provide repeatable clamping to 0.0002″. They combine high density with heavy duty features. Designed on a rugged 80,000 PSI induction hardened ductile iron body with steel components, both models provide strength, rigidity and long term accuracy while absorbing machining vibration.
Our products stand the test of time and are built to last!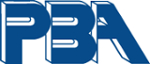 IA, N. IL, S. IN, KS, U.P. of MI, MN, MO, NE, ND, SD, WI
Pratt Burnerd America (PBA) manufacturers Atlas Workholding and Crawford Collets. Headquartered in Kalamazoo, Michigan, PBA is equipped with a full-service shop which repairs, rebuilds, manufacturers, and warehouses Atlas and Crawford products.
PBA has a complete line of standard chucking solutions and a broad range of options to address many applications. PBA offers one of the largest assortments of round-part workholding in the world, specializing in Manual, Power, Collet and Special Chucks, as well as Rotating Cylinders and Workholding Accessories.
Our Core Products Include:
IA, IL, IN, KS, U. P. of MI, MN, MO, ND, SD, WI
Riten is the world's largest manufacturer of live and dead centers and face drivers. These products are our only business. We've been in business since 1933, and no other company can match our experience and engineering skill in our core product areas. We have the industry's broadest line of standard products, and can also design and build custom specials to meet a customer's unique needs.
All products are American-made in Riten's 35,000 sq. ft. production facility in central Ohio. Products are also available from five regional warehouses. Our quality system is certified annually to meet the demanding requirements of ISO-9001. Riten also has a dedicated full-time department for repairing and rebuilding used live and dead centers.
Our strengths include:
IA, IL, Northern IN, MN, ND, SD, WI
For over 60 years, Royal Machine and Tool Corporation has been providing innovative solutions to the toughest workholding requirements. We design and build custom and standard workholding devices, from simple manual fixtures to sophisticated hydraulic fixtures with multiple faces, to modular units that hold families of parts.
In addition, Royal designs and builds custom and standard chucks of all types for rotating and non-rotating applications, including: lever-operated, wedge-operated, screw-operated, self-centering, compensating, counter-centrifugal, diaphragm, manual indexing, automatic indexing, and many other specials.
Workholding Beyond Specifications!
IA, IL, KS, U.P. of MI, MN, MO, ND, NE, SD, WI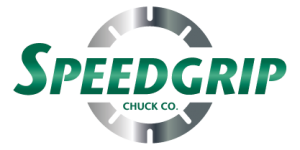 Since 1946, when Speedgrip first developed our standard line of I.D. collet chucks, locators, and mandrels, we have approached every new workholding challenge with an eager and open-minded attitude. As we developed solutions to meet our customers' needs, we have grown & learned. Today, Speedgrip is a recognized leader in designing and building workholding mechanisms for the machining industry. Often times applications don't always fit into what a standard product can do for our customer. That is where Speedgrip's fifty-plus years of experience and strength as a designer and builder of precision workholding can come forth to address your specific needs.
Our Products Include:
Standard I.D Chucking Mechanisms:
Single, double and reverse taper collets, collet chucks, and precision locators for manual or drawbar actuation, as well as Between-center mandrels.
Specially-Engineered Workholding Mechanisms:
Whether your parts require workholding for high volume production or they are just special enough that the standard chuck won't work, Speedgrip's engineering group have the solutions to your workholding applications.
Air and Hydraulic Cylinders:
Air and hydraulic cylinders for use with our workholding and fixture equipment. Also, available are collet actuators and accessories for our standard chucking mechanisms.