Should your application call for swarf or coolant management, material handling in metalworking, recycling, solid waste processing or other applications, please give us a call. We will respond to your request promptly.

IA, IL, IN, KS, and MO

Since 1950, Jorgensen Conveyors, Inc. has been a manufacturer of custom engineered conveyors, coolant filtration and material handling equipment for the metal working industries. Customers are OEM machine tool manufacturers, a broad range of manufacturing companies and waste management recyclers.
Our experience in engineering and fabrication ensures our conveyors are high quality, durable and made to the customers application needs.  Jorgensen is owned and operated by the third generation descendants of the founders.  Jorgensen has a state of the art 100,000 square foot manufacturing and office headquarters in Mequon, WI.
IA, NE, MN, SD, ND, KS, MO, UP of MI, and WI
At Lyndex-Nikken, we have made it our mission to provide the two most important points to keep you ahead of the competition: advanced technology and the innovation to keep it moving forward. In addition to manufacturing the best machine tool accessories available on the market, our team of highly experienced technicians and product specialists offers unmatched customer service and engineering support to our customers worldwide.
All of our products are made in Japan and Germany, ensuring an extremely high level of quality and long-term resistance.
As an international company with offices conveniently located throughout Europe, Asia, and the United States, Lyndex-Nikken is there to serve you, no matter where you are.
IL, WI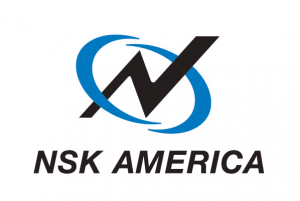 Established in 1984 as a wholly owned subsidiary of NSK Nakanishi, Inc., NSK America Corporation serves as the North American Headquarters in Nakanishi's global network.
NSK America Corp. provides application support, sales and repair service for all of our high-speed motors, spindles and micro-grinders for the North, Central and South American markets.
Machine tool spindles and hand tools by NSK America are engineered to meet the industry's demand for speed and precision. NSK offers the latest technology in high-speed milling and drilling spindles, high-speed precision hand tools and more. Our applications engineering department can assist you with select the correct solution for your application.