News
 2018 Outstanding Support Award Recipient
The Whittemore Co's. Outstanding Support Award is an annual award that acknowledges and celebrates one outstanding principal support individual that goes above and beyond to assist our team year-round. This year's recipient for the award goes to Jeff Boyer, Sales Engineer from Speedgrip Chuck Co.
Dave Zaval, the President of The Whittemore Co., presented the Outstanding Support Award to Jeff Boyer earlier last month.
Congratulations Jeff and thank you for your support!
(021419)
---
Whittemore's 100th Anniversary!
In 2018, The Whittemore Co. celebrates our 100th anniversary. Since our founding in 1918 in Chicago, IL, Whittemore has networked, evolved, and collaborated with our world-class principals to provide sales, technical, and marketing support services to the metalworking industries and OEM manufacturers.
Reaching this milestone is an extraordinary occasion for us. Our agency's achievements wouldn't have been possible without:
The strength of the premier metalworking product lines that we represent.
Strategically  locating our sales team to cover a multi-state territory and to be readily accessible to our distributors & customers.
Expanding our geographical coverage over the years to now include Kansas and Missouri – a total of 10 Upper Midwestern states!
Our dedicated team of Sales and Applications Engineers and inside staff who each have extensive training and experience, and have long-time nurtured relationships with customers and contacts in the industry.
To learn more about the history of our agency, click here.
"I would like to express my sincere appreciation to our end users, distributors, integrators, machine tool distributors, OEMs, and world-class manufacturers who have supported The Whittemore Co. over the past century. I would like to thank our sales team who strives to deliver solutions that make positive, viable impacts for our customers. I feel blessed and proud when I look back at the journey of these significant and remarkable years. As a result, Whittemore has steadily experienced growth in all these years and has emerged as one of the top manufacturers' representative agencies in the Midwest.
Thank you for contributing to the success of The Whittemore Co. I look forward to the bright future ahead."
Dave Zaval
President
The Whittemore Co.
---
A Night to Remember ~
Whittemore's 100-Year Celebration Cruise
July 11, 2018 – The Whittemore  Co. team and their spouses celebrated a century of service to industry. Traveling in style on a chartered bus into the city of Chicago, they boarded the Spirit Sunset Cruise boat for an evening of fun.
Cocktails, dinner, and dancing kicked the night off. The weather was perfect to watch a gorgeous sunset behind Chicago's famous skyline, topped off with a spectacular display of fireworks.
See video, click here.
Happy 100-Year Anniversary Whittemore!
(180711)
---
Agency Sales Magazine
a MANA resource for principals and reps
The Whittemore Co. is featured in this month's copy of Agency Sales Magazine published by MANA, highlighting the history leading up to our centennial.  See full article ASM_July2018_Whittemore.
(180702)
---
 Mayfran International Dealer Meeting 2018
June 4-7, 2018 – Representatives from The Whittemore Co. attended Mayfran's National Dealer Meeting in Mayfield, Ohio.
(180622)
---
 New Principal!

April 2, 2018, The Whittemore Co. announced that it has officially added the cutting tool brands of Precision Twist Drill, Dormer, Pramet and Union Butterfield to its already broad portfolio of products it represents.
These brands are manufactured by Dormer Pramet whose North American Headquarters is in Elgin, IL. The company has a history in America dating back to its founding in 1952 as Precision Twist Drill in suburban Chicago. While the Precision Twist Drill brand has developed a focus on HSS drills, the company has added other brands to complete its manufacturing portfolio including Union Butterfield for HSS taps, Dormer for high-performance drills and Pramet for a complete indexable line.
Today, Dormer Pramet is a one-stop manufacturer for round and indexable cutting tools for milling, drilling, hole-making and turning.
Russ Reinhart, National Sales Manager for Dormer Pramet, said, "We are very pleased to welcome The Whittemore Co. to our team. We have a passion for cutting tools and see great value in partnering with others who have a similar passion. Our team members work hard to grow business and ensure the needs of our distributors and end users are met."
Dave Zaval, President of Whittemore, commented, "Dormer Pramet and its long-standing heritage of exceptional cutting tool brands align with our company's strategic direction. Together, I am confident that we will provide robust solutions to our customers' metalworking needs. We are excited to enter our next phase of growth with Dormer Pramet on our team."
More details on Dormer Pramet and its product brands can be found at www.dormerpramet.com.
(180425)
---
Promax Tools, L.P. is Now Ceratizit Sacramento, L.P.

April 1, 2018, PROMAX Tools L.P. announced their name has changed from PROMAX Tools L.P. to CERATIZIT Sacramento, L.P.
Rest assured, it is the same company, same great tools. In 2017 CERATIZIT became the owner of PROMAX Tools L.P. In 2018, PROMAX Tools L.P. evolved their name to CERATIZIT Sacramento, L.P.
PROMAX brand names will continue to be on all their products to include PROMAX Premier, PROMAX Premium, and Design-Rite XL. The PROMAX line of precision cutting tools was built out of forward thinking, hard work and commitment just as CERATIZIT was, making them natural partners.
(180401)
---
January 1, 2018 Whittemore Expands its Territory
to Include Kansas & Missouri!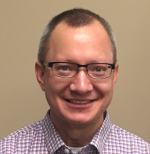 The Whittemore Co. announced today they have expanded their territory coverage to include the states of Kansas and Missouri. Whittemore is looking forward to serving its new customers in these two states with the following world-class manufacturers: Automator America, Inc., Forkardt, Kingsford Broach & Tool, Inc., Kurt Engineered Systems, Kurt Industrial Products, Mayfran International, Pratt Burnerd America and Speedgrip Chuck Inc.
To coincide with this expansion, Whittemore has hired a new sales & applications engineer. Brandon Crocker has joined the company effective January 1st. Brandon's email is brandon@whittemore-inc.com and his phone number is 402.321.4942.
(180101)