News
The Whittemore Co. Expands Lyndex-Nikken Coverage to Wisconsin and the Upper Peninsula of Michigan
Effective February 1, 2022, manufacturers' representative The Whittemore Co. has expanded their partnership with Lyndex-Nikken to include the state of Wisconsin and the upper peninsula of Michigan. Prior to this change, Whittemore represented Lyndex-Nikken's wide range of high-performance machine tool accessories in seven other midwestern states: Iowa, Kansas, Nebraska, Minnesota, Missouri, North Dakota, and South Dakota.
The Whittemore Co. has been providing sales, technical, and marketing support services to the metalworking industry for over 100 years. Dave Zaval, President of The Whittemore Co., is looking forward to representing Lyndex-Nikken in Wisconsin: "From the start of our partnership with Lyndex-Nikken in 2019, we've been proud to be associated with them because we're focused on the same thing: providing profitable solutions to metalworking challenges. There's nothing better than being able to confidently offer high-quality and well-known products and then couple that with excellent management & an amazing support team like Lyndex-Nikken has, it's a winning combination for everyone involved."
Frank Fullone, Lyndex-Nikken's General Manager, said, "We had been searching for some time for sales representation in the state of Wisconsin and had considered both direct and independent representation channels. After interviewing Mike Dulmes & Ryan Monahan from the Whittemore team, the choice was clear. We are very pleased to add them to the Lyndex-Nikken team and to expand our partnership with The Whittemore Co."
For more information on Lyndex-Nikken, please visit www.lyndexnikken.com
(021122)
---
Riten Industries Promotes Kent Hizer to National Sales Manager
Riten Industries recently announced the promotion of Kent Hizer to the position of
National Sales Manager. Kent has been with Riten since late 2017 as the Midwest Regional Sales Manager. Prior to joining Riten, Kent spent 35 years in the metal industry, most recently as president of Voyager Acquisitions in Elkhart, Indiana. He will continue to cover the Midwest Region as well as oversee sales & marketing operations.
Congratulations, Kent! We look forward to continuing our partnership with you & the Riten team.
For more information on Riten Industries, please visit www.riten.com
(021122)
---
The Whittemore Co. to Represent RÖHM in Key Midwestern States
Effective July 1, 2020, The Whittemore Co. is pleased to announced that we have been selected to represent Röhm Products of America in Illinois, Indiana, Iowa, Kansas, Minnesota, Missouri, Nebraska, North Dakota, South Dakota and Wisconsin for specific product groups.
RÖHM CEO, Matthew Mayer, states: "The Whittemore company is an excellent fit for us. They have an application focused approach to their sales process, which matches our value-added sales philosophy. A deciding factor in selecting the Whittemore Co. was their primary focus and vast expertise in workholding products and their years of experience representing clamping solutions. We look forward to partnering with such a well-respected and technical company to represent RÖHM in some of our key Midwestern states. We couldn't be happier."
The Whittemore Co.'s President, Dave Zaval, commented, "We appreciate the opportunity and trust to represent Röhm in a way that complements our existing principal base. We believe this relationship will be advantageous for all involved and are very excited to partner with such a world-class principal with a large global presence. Röhm's extensive offering will broaden the horizons for The Whittemore Co as it opens up new opportunities for us to be involved in automation and tool holding systems. With our rich workholding heritage, we look forward to adding value to our customer base by providing a strengthened product and solution offering with Röhm as one of our cornerstones."
(070120)
---
The New Kurt 45-Degree Pyramid Workholding Platform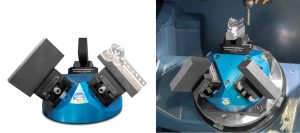 Kurt Workholding's Pyramid workholding platform is newly-designed to attach three Kurt vises for 5-axis machining in one load. The 45-degree mounting surface is positioned so that each vise provides maximum access to all machined surfaces and allows for enhanced spindle and cutting tool clearance.

The Kurt Workholding Pyramids are designed to fit the following vises: 5 Axis Dovetail vises, and 5 Axis Self-Centering vises. Dovetail, machinable, and serrated jaws can be used in the Kurt 5-axis vises, providing the capability to hold machined dovetail workpieces, castings, round components, and various workpiece shapes. The Pyramid platform is designed to dramatically increase productivity in your 5-axis machines!
(12262019)
---
Riten Industries Celebrates 50th Anniversary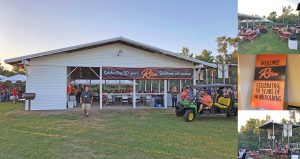 Members of The Whittemore Co. team joined in the festivities in Washington Court House, Ohio, Riten's home town, to celebrate the 50th anniversary of the company. It was a joyous occasion as we celebrated the milestone with John & Andy Lachat, their families, and their extended family at Riten. Many families and children attended during the day, then the adults had their time as the sun set and into the evening. The BBQ (from the Carolinas) was some of the best we've ever tasted and the music (by The Whip Its, straight from Las Vegas) was outstanding. The Whittemore Co. has represented Riten Industries since 2012, and we were honored to be a part of this celebration.
(07292019)
---
Jorgensen Conveyors Partners with The Whittemore Co.
Jorgensen Conveyors, Inc. announces The Whittemore Co. as its new Conveyors & Filtration representative for nine mid-western states including Illinois (May 15th), Iowa, Nebraska, Kansas, Missouri, Minnesota, South Dakota, North Dakota and Indiana as of April 15th. 
Dave Zaval, the President of The Whittemore Co., commented on the partnership, "Jorgensen Conveyors is an exciting partner for Whittemore. As a USA-based manufacturer, they have a long, reputable history manufacturing standard and custom-engineered conveyors and filtration systems that we believe are in line with our commitment to bring only the highest quality products and services to our metalworking industrial customers. The fact that they are a family-owned business is a huge bonus for our customers because it means we, as their representative, have a direct connection with management and can respond quickly to issues in the field. We are excited about our relationship with the entire team at Jorgensen and are honored that Whittemore has been selected to represent them in the Midwest."
(04232019)
---
Mike Dulmes Named Speedgrip's Representative of the Month for March 2019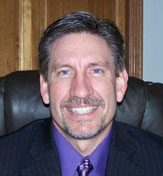 Our Senior Sales & Applications Engineer, Mike Dulmes has been recognized as Speedgrip's Representative of the Month for March 2019! Each month, Speedgrip highlights and recognizes a representative for their excellent work in their territories.
Mike is recognized for his efforts to grow Speedgrip's presence in Wisconsin, securing new business and converting accounts into key customers. He has also been instrumental in the development and initial testing at accounts that have the potential to become large Speedgrip customers.
Congratulations, Mike!

For more information on Speedgrip, go to www.speedgrip.com.
(04102019)
---
Kezia Ten Haken named Allan W. Chartier Professional Development Scholarship Winner
Our Marketing and Sales Support Coordinator, Kezia Ten Haken, has been named a recipient of the ISA Foundation's Allan W. Chartier Professional Development Scholarship. The scholarship is awarded for the purposes of continuing education and/or professional development that helps advance the individual's career in the Industrial Supply Channel.
ISA's purpose is to help members develop and advance their companies and careers. Most professionals lack access to meaningful business relationships, relevant education, and actionable data. ISA's mission is to change that.
The Whittemore Co. is a proud member of ISA. More information on the association can be found in www.isapartners.org.
(04092019)
---
Riten Industries Partnership Expanded to KS & MO
Effective January 27, 2019, The Whittemore Co. officially expanded their partnership with Riten Industries to include the states of Kansas & Missouri. Previously, Whittemore has represented the Riten product line in IA, IL, IN, U.P. of MI, MN, ND, NE, SD and WI; however, Whittemore's proven success in its previous coverage areas has allowed for this partnership to expand.
Dave Zaval, President of The Whittemore Co. said, "Riten Industries is a highly valued and coveted partner of Whittemore. We truly enjoy representing Riten because they are a very focused and customer-centric principal. As an ISO company, Riten documents and follows specific internal processes to deliver the highest quality products and services to their end users. This expansion dovetails nicely with Whittemore's objective to bring only the highest quality products and services to the metalworking industrial customer. We are excited to be able to bring the Riten product line to our Kansas & Missouri customers."
More details on Riten Industries and its product lines can be found in www.riten.com.
(03282019)
---
Lyndex-Nikken Partners with Whittemore to Provide Premium Machine Tool Accessories
The Whittemore Co. is very excited to announce that as of January 14, 2019, we have officially partnered with Lyndex-Nikken. Whittemore would represent Lyndex-Nikken in the following states: MN, ND, SD, IA, NE, MO and KS.
Lyndex-Nikken is an international company that is the premium manufacturer of machine tool accessories such as: Live and Static Tools, Shrink Fit Tools, Modular and Right-Angle Heads, Rotary Tables, Presetters, Toolholders, Collets and Accessories. The addition of this line would allow our customers access to Lyndex-Nikken's premium machine tool accessories. Additionally, our Whittemore representatives can also now help with the application, support and service of our customer's Lyndex-Nikken products!
James F. Gould, the Chief Financial Officer for Lyndex-Nikken commented, "Lyndex-Nikken is pleased to be working with The Whittemore Group. Their 100-year company history and strong current leadership in our market make them the perfect manufacturer representative at this time. With greater demand for high-quality and precision products, we will continue to add resources to support Lyndex-Nikken users. There is great excitement with the future working relationship between Lyndex-Nikken and The Whittemore Group."
More details on Lyndex-Nikken and its product brands can be found at www.lyndexnikken.com.
(03062019)
---
NSK America Partners with Whittemore for IL & WI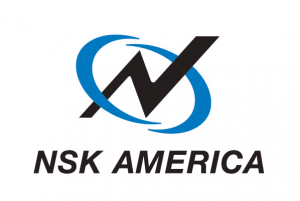 As of January 14, 2019, The Whittemore Co. officially partnered with NSK America, an outstanding company that provides high-speed precision machine tool spindles and hand tools to meet the demands of today's critical requirements for many industries including medical, aerospace, automotive, mining & construction, agricultural, electrical, food service and others.
Mike Gabris, Industrial Sales Manager for NSK America, commented, "We are excited to bring aboard The Whittemore Company. The growth and style with the current representation and leadership are encouraging and we are expecting a great partnership!"
The addition of this line fits very well with Whittemore's strategy to support our customer base with only top-tiered products and services. We are excited to bring this line to our growing customer base in the states of Illinois and Wisconsin!
More details on NSK America and its product brands can be found at www.nskamericacorp.com
(03062019)
---
Dormer Pramet Partnership expanded to WI

We are excited to announce that as of January 1st, 2019 Whittemore's partnership with Dormer Pramet has expanded to serve our customers and distributors in the state of Wisconsin! Since April of 2018, Whittemore has represented the Dormer Pramet line in MN, ND, SD, KS & MO, but their continued success with Dormer Pramet has allowed for a territory expansion.
Whittemore hopes that with this expansion, our Wisconsin's customers and distributors would have easy access to Dormer Pramet's highly recognized brands of Dormer for high-performance drills, Pramet for a complete indexable line, Union Butterfield for HSS taps and Precision Twist Drill. Our representatives are excited to help with any application, support and service of Dormer Pramet's high-quality products.
Brent Marsh, the North Central Regional Manager of Dormer Pramet, commented, "The Dormer Pramet tools and teams stand for SIMPLY RELIABLE because our distributors and end users know we will support their productivity and growth. Whittemore embraces this philosophy. Having been representing Dormer Pramet in the Midwest since 2018, we are excited to expand their representation of our company into Wisconsin."
More details on Dormer Pramet and its product brands can be found at www.dormerpramet.com.
(03062019)
---
 2018 Outstanding Support Award Recipient
The Whittemore Co's. Outstanding Support Award is an annual award that acknowledges and celebrates one outstanding principal support individual that goes above and beyond to assist our team year-round. This year's recipient for the award goes to Jeff Boyer, Sales Engineer from Speedgrip Chuck Co.
Dave Zaval, the President of The Whittemore Co., presented the Outstanding Support Award to Jeff Boyer earlier last month.
Congratulations Jeff and thank you for your support!
(021419)
---
Whittemore's 100th Anniversary!
In 2018, The Whittemore Co. celebrates our 100th anniversary. Since our founding in 1918 in Chicago, IL, Whittemore has networked, evolved, and collaborated with our world-class principals to provide sales, technical, and marketing support services to the metalworking industries and OEM manufacturers.
Reaching this milestone is an extraordinary occasion for us. Our agency's achievements wouldn't have been possible without:
The strength of the premier metalworking product lines that we represent.
Strategically  locating our sales team to cover a multi-state territory and to be readily accessible to our distributors & customers.
Expanding our geographical coverage over the years to now include Kansas and Missouri – a total of 10 Upper Midwestern states!
Our dedicated team of Sales and Applications Engineers and inside staff who each have extensive training and experience, and have long-time nurtured relationships with customers and contacts in the industry.
To learn more about the history of our agency, click here.
"I would like to express my sincere appreciation to our end users, distributors, integrators, machine tool distributors, OEMs, and world-class manufacturers who have supported The Whittemore Co. over the past century. I would like to thank our sales team who strives to deliver solutions that make positive, viable impacts for our customers. I feel blessed and proud when I look back at the journey of these significant and remarkable years. As a result, Whittemore has steadily experienced growth in all these years and has emerged as one of the top manufacturers' representative agencies in the Midwest.
Thank you for contributing to the success of The Whittemore Co. I look forward to the bright future ahead."
Dave Zaval
President
The Whittemore Co.
---
A Night to Remember ~
Whittemore's 100-Year Celebration Cruise
July 11, 2018 – The Whittemore  Co. team and their spouses celebrated a century of service to industry. Traveling in style on a chartered bus into the city of Chicago, they boarded the Spirit Sunset Cruise boat for an evening of fun.
Cocktails, dinner, and dancing kicked the night off. The weather was perfect to watch a gorgeous sunset behind Chicago's famous skyline, topped off with a spectacular display of fireworks.
See video, click here.
Happy 100-Year Anniversary Whittemore!
(180711)
---
Agency Sales Magazine
a MANA resource for principals and reps
The Whittemore Co. is featured in this month's copy of Agency Sales Magazine published by MANA, highlighting the history leading up to our centennial.  See full article ASM_July2018_Whittemore.
(180702)
---
 New Principal!

April 2, 2018, The Whittemore Co. announced that it has officially added the cutting tool brands of Precision Twist Drill, Dormer, Pramet and Union Butterfield to its already broad portfolio of products it represents.
These brands are manufactured by Dormer Pramet whose North American Headquarters is in Elgin, IL. The company has a history in America dating back to its founding in 1952 as Precision Twist Drill in suburban Chicago. While the Precision Twist Drill brand has developed a focus on HSS drills, the company has added other brands to complete its manufacturing portfolio including Union Butterfield for HSS taps, Dormer for high-performance drills and Pramet for a complete indexable line.
Today, Dormer Pramet is a one-stop manufacturer for round and indexable cutting tools for milling, drilling, hole-making and turning.
Russ Reinhart, National Sales Manager for Dormer Pramet, said, "We are very pleased to welcome The Whittemore Co. to our team. We have a passion for cutting tools and see great value in partnering with others who have a similar passion. Our team members work hard to grow business and ensure the needs of our distributors and end users are met."
Dave Zaval, President of Whittemore, commented, "Dormer Pramet and its long-standing heritage of exceptional cutting tool brands align with our company's strategic direction. Together, I am confident that we will provide robust solutions to our customers' metalworking needs. We are excited to enter our next phase of growth with Dormer Pramet on our team."
More details on Dormer Pramet and its product brands can be found at www.dormerpramet.com.
(180425)
---