Upcoming Shows
Check back with us shortly for 2018 shows The Whittemore Co. plans to atttend!



News
January 1, 2018 Whittemore Expands its Territory to Include Kansas & Missouri!

The Whittemore Co. announced today they have expanded their territory coverage to include the states of Kansas and Missouri. Whittemore is looking forward to serving its new customers in these two states with the following world-class manufacturers: Automator America, Inc., Forkardt, Kingsford Broach & Tool, Inc., Kurt Engineered Systems, Kurt Industrial Products, Mayfran International, Pratt Burnerd America and Speedgrip Chuck Inc.
To coincide with this expansion, Whittemore has hired a new sales & applications engineer. Brandon Crocker has joined the company effective January 1st. Brandon's email is brandon@whittemore-inc.com and his phone number is 402.321.4942.
(180101)
---
December, 2017 Outstanding Support Award Recipient
Annually Whittemore awards an outstanding manufacturer who has gone above and beyond to assist our team. This year's recipient of Whittemore's Outstanding Support Award goes to James Niehaus, Service Manager from Automator America.
Dave Zaval, the President of The Whittemore Co., presented James with the award. "James provides outstanding sales, and technical applications support to our team. He enhances our ability to sell Automator products by making our jobs easier and more efficient."
Congrats James!
(171213)
---
Mennie Machine Company's Paul Ruggeri Retires After 39 Years!
September 22, 2017 – One of Whittemore's best customers and closest friends retired. Paul Ruggeri of Mennie Machine Company  decided to take it a bit easier and enjoy the fruits of his 39 years with Mennies.
Mennie Machine Co., located in Mark, Illinois, is a woman-owned, leading supplier of precision machined components and assemblies, and one of Whittemore's top customers.
Paul has been a very close customer of our company for more than a decade (just over 12 years to be exact). Through the years, Paul has given us many opportunities and quite a bit of business for Whittemore's various Principals. Dave Zaval stated, "During the time I've known him, Paul has been much more than just a customer to me. He has been a mentor, teacher, confidant, advisor, and friend. He is an honorable man with integrity. There aren't too many "Pauls" around anymore. He will be sorely missed, but I am sure our paths with cross again in the future."
Paul and his wife, Gerry, will do some traveling in the upcoming months and hopefully taking life a little slower. From all of us here at Whittemore we wish you continued good health, good fortune and the absolute best in your retirement Paul! You have earned it.
Paul Ruggeri & Dave @
Paul's Retirement Party
(171017)
---
Tool-Flo's Visit at Caterpillar, Mapleton, IL
July 2017, Tool-Flo's National Sales Manager, Lenny Falstick came to support our efforts at Caterpillar's Mapleton, Illinois facility. He came in to assist Dave Zaval with the Tool-Flo groove insert testing on the cylinder liner line.
Thank you for your support, Lenny!
Lenny Falstick,
National Sales Manager for Tool-Flo,
testing special inserts at Caterpillar.
(170723)
---
NEW! Principal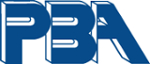 The Whittemore Co. is proud to announce our new partnership with Pratt Burnerd America (PBA) effective June 5, 2017. PBA's brands, Atlas Workholding and Crawford Collets, offer a complete portfolio of workholding solutions. Combined, they have one of the largest varieties of workholding products in the world to include Power, Manual, Collet and Special Chucks, Rotating Cylinders and Workholding Accessories. 

"We are thrilled about our new partnership with Pratt Burnerd America (PBA). PBA offers a complete line of chucking solutions and a broad range of options to address applications 'outside the norm.'  PBA is a natural fit within our product portfolio, and we look forward to many years of fulfilling customer workholding requirements together."
Dave Zaval ~ President, The Whittemore Co.
"We are very excited partnering with such a quality organization as The Whittemore Co. to represent Pratt Burnerd America and Atlas Workholding. They will be able to give us great coverage but what makes them so valuable is their product knowledge and experience enabling them to assist our Distributor base better."
B.J. Lillibridge ~ Vice President, PBA
Pratt Burnerd America manufacturers Atlas Workholding and Crawford Collets (brand labels). These products provide high-value, low-cost solutions to the end user. PBA, located in Kalamazoo, Michigan, is equipped with a full-service shop which repairs, rebuilds, manufacturers, and warehouses Atlas and Crawford products.
(170605)
 

Mayfran International Dealer Meeting 2017
June 5-7, 2017 – Representatives from The Whittemore Co. attended Mayfran's National Dealer Meeting in Mayfield, Ohio. The focus of this year's meeting was to update all sales personnel on Mayfran's new technical innovations and future initiatives.
(170728)
For additional images click here 2017 National Dealer Mtg