The Whittemore Co. is based in Chicago, Illinois. We cover a multiple-state geography in the Upper Midwest including Illinois, Indiana, Iowa, Kansas, Minnesota, Missouri, Nebraska, North and Sound Dakota, the Upper Peninsula of Michigan, and Wisconsin.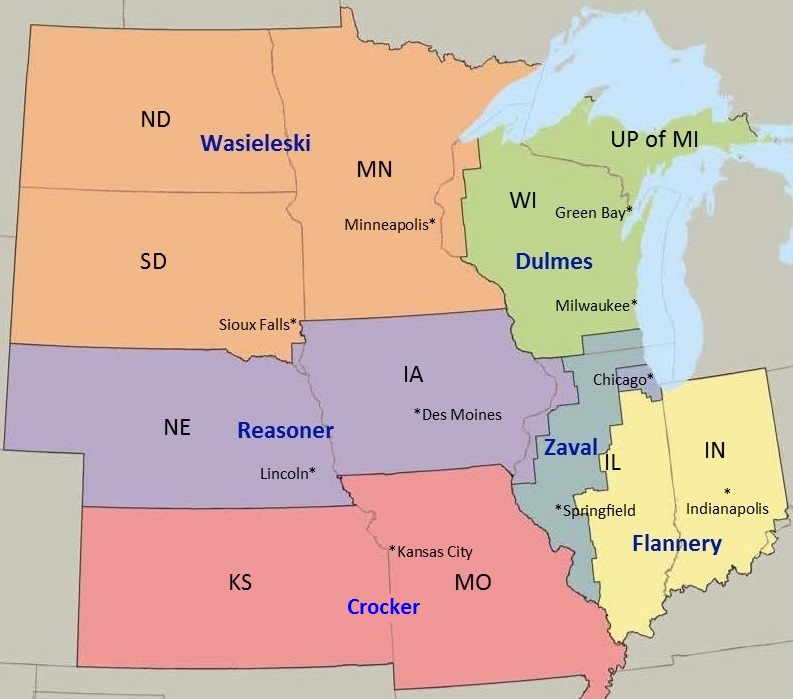 General E-mail: sales@whittemore-inc.com
1450-B W. Fullerton Ave.
Addison, IL 60101
630.458.1400 phone
630.458.1417 fax

Coming to visit us? Here's a map with a link to directions…

What you can expect from Mother Nature…

Mostly Cloudy

Considerable cloudiness. Lows overnight in the low 20s.

Partly Cloudy

Cloudy skies early will become partly cloudy later in the day. High 33F. Winds WNW at 5 to 10 mph.

Clear

A mainly sunny sky. High near 45F. Winds S at 10 to 15 mph.

Partly Cloudy

Sunshine in the morning followed by cloudy skies during the afternoon. High 51F. Winds SSW at 15 to 25 mph.

Partly Cloudy

Cloudy skies early, then partly cloudy in the afternoon. Slight chance of a rain shower. High 47F. Winds WSW at 10 to 15 mph.